Apr. 14th, 2009 | 10:39 am

It's only two weeks until the official release of Traitor to the Crown: Book 1
The Patriot Witch
... and look what arrived in the mail! As timely as a minuteman showing up to Concord at the Old North Bridge.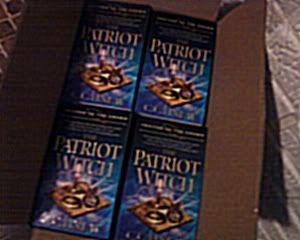 Even the crappy low-res cellphone photo can't hide the fact that we have author copies. (Nor that the covers have evolved yet again. Kudos to Jae Song for the design and Craig Howell for the illustrations. They did awesome work.)
I'm thinking about some kind of giveaway.
Watch this page for updates.